Jaden Smith stole the show of the 2019 Coachella Valley Music and Arts Festival with his solo stunt.
The star came up to the stage with an exuberant appearance. The female star came up with a wild outfit while sporting pink hair. The festival is quite popular with people and a large crowd was in attendance at the event.
The younger sister gave an impressive aerial performance, making the crowd go wild. Afterward, the "icon" gave his own performance on par with his sister's.
Jaden Smith had his moments as well, he gave his performance on top of a white Tesla and performed a stunt of his own. He gave an awesome performance of his own and he missed no beat.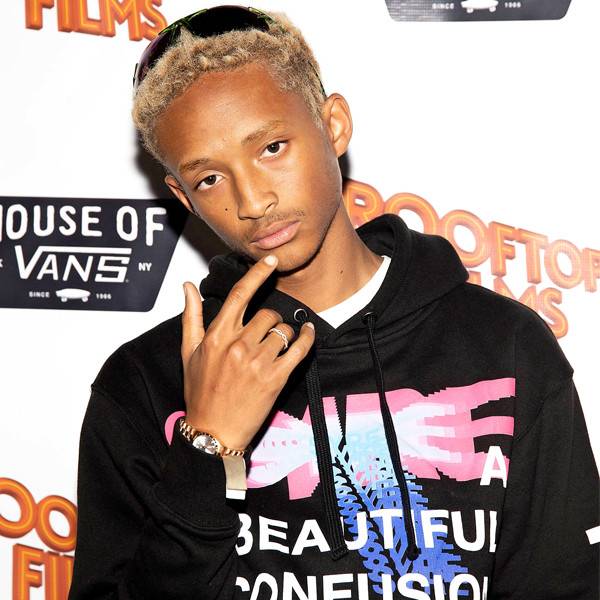 During the show, he opens up about his feelings to the crowd, "I fell in love with this very festival when I was 15 years old. Now I'm back."



Smith Jr dedicated a couple of moments to his parent Will and Jada Smith. He also dedicated a moment to the deceased Nipsey Hussle, later in the concert.
"We just lost a legendary person, an amazing man, a legendary MC, so I want to use this time here up on stage on Coachella to just say R.I.P Nipsey Hussle. We love you."
The crowd also got to see some special guest appearances on the stage, such as Jordyn Woods.
Although her appearance was brief, Willow did make the crowd go wild with her performance in her neon green long sleeve. She was in a jovial mood alongside her brother who seemed in his element on the top of the luxury car.
Harry Hudson also performed alongside Jaden, as back up singer. Both siblings thoroughly rocked the crowd and seemed to share a sibling moment before leaving the stage.
It can be said that both the Smith siblings gave a pretty rocking performance in their own right at the Coachella festival and totally hyped the crowd.
Let us know your favorite Coachella moment in the comment section below!